Welcome, Summer!
It's time to start planting outdoors!
Depending on your location, the time to plant or transplant your vegetables and herbs is now. Want to have a wonderful harvesting experience?
Follow these expert tips to learn the many ways that you can start your garden outdoors.
Grow fresh herbs in containers
Herbs add flavour and freshness to your recipes. They are very versatile and can be preserved in different ways to be used later in the winter months. There's nothing like having fresh herbs ready to go, straight from your own garden.
Grow tomatoes in containers
Sometimes space is the main problem in a vegetable garden. Why not grow some vegetables in containers? Tomatoes can be grown in the ground or in a pot. A good way to eat fresh, even if you only have access to a small balcony or terrace.

Urban Garden container Mix Urban Garden container Mix is specially designed for growing vegetables and herbs in outdoor containers. This sphagnum peat moss based soil mix is enriched with coconut husk fibre, compost and natural fertilizer for exceptional results.
*Compared to a conventional soil, in similar conditions for plants of equivalent size​
How to plant vegetables and fine herbs in ground
Your garden bed must receive at least 6 hours of sunlight each day for vegetables and herbs to thrive. If you have the right space, follow these tips to grow a productive vegetable garden in‑ground.
3/1 Vegetable Garden Planting Mix is specially designed for growing vegetables and herbs in-ground. This sphagnum peat moss based soil mix is enriched with compost for exceptional results.

What will you plant in your garden?
To have an efficient and environmentally friendly vegetable garden, make sure to avoid waste. It's better to start small and grow over the years as your needs change. Plant vegetables and herbs that your family loves and that won't get lost. Also, be sure not to plant more plants than you need for your consumption. It is unlikely that your family will need 12 tomato plants!
Not all vegetables and herbs are created equal, some are more difficult to grow than others. Be sure to plant varieties that suit your type of gardener.
Here are 5 must-have vegetables for beginners to grow in your garden
Berries are directly associated with summer and the pleasure of eating fresh. Full of antioxidants, they are delicious both fresh and cooked. These plants are quite easy to grow and even work well in containers. Why not to try it!?
Which variety to grow in containers?
There are dozens of varieties of berries available on the market that are more suitable than others for growing in containers. To help you, here is a list of berries to plant in containers this summer
How to grow berries in containers
If you are a berry lover, you'll be happy to have some nearby, right in your garden. Growing them in containers is easy and effective. Here are our top tips for a bountiful harvest of berries

The ACID LOVING PLANT & BERRY soil mix is specially designed for growing plants that prefer acidic soil as berries. This sphagnum peat moss based soil mix is enriched with compost and bark for exceptional results.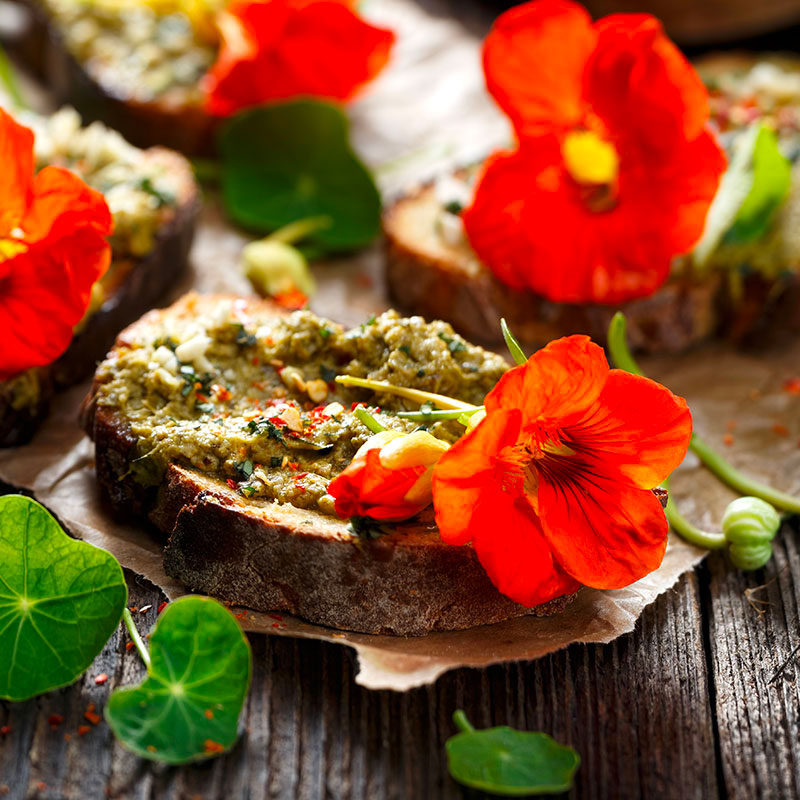 Edible flowers are gaining in popularity. Many top chefs use them to add flavour and visual interest to their recipes. Follow their lead and add some edible plants to your garden. Freshness, flavour and colors are on the menu today!
Taking care of your vegetable garden all year round!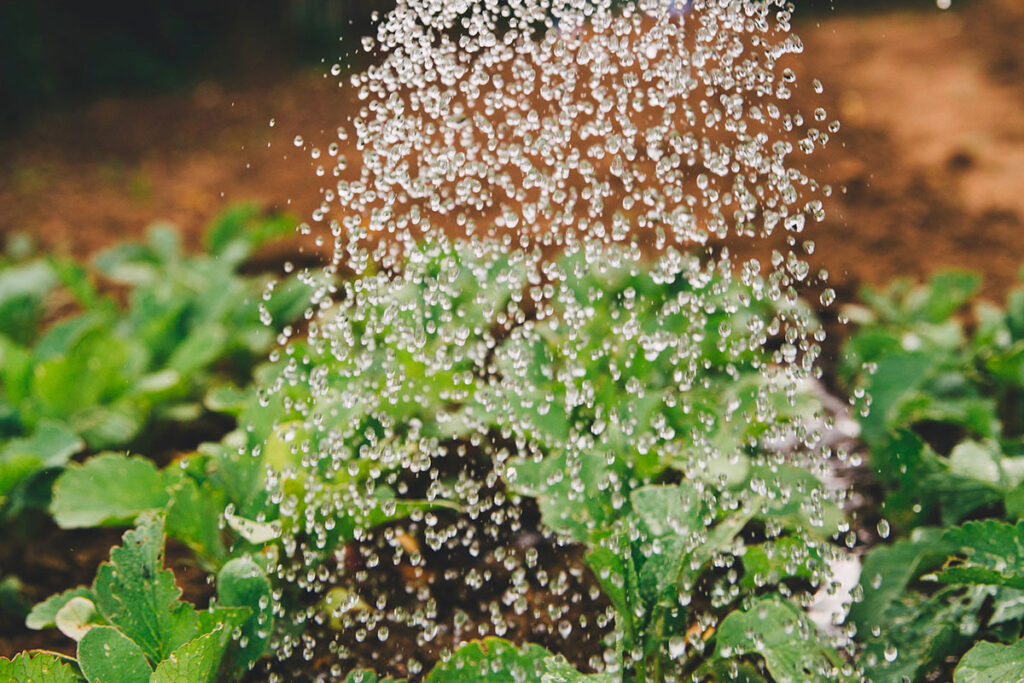 Vegetables and herbs need regular and deep watering to grow and produce at their best. Especially when it is very hot and dry, make sure to water your garden well for maximum productivity. Remember to follow a few basic rules to ensure that your watering is effective for your plants.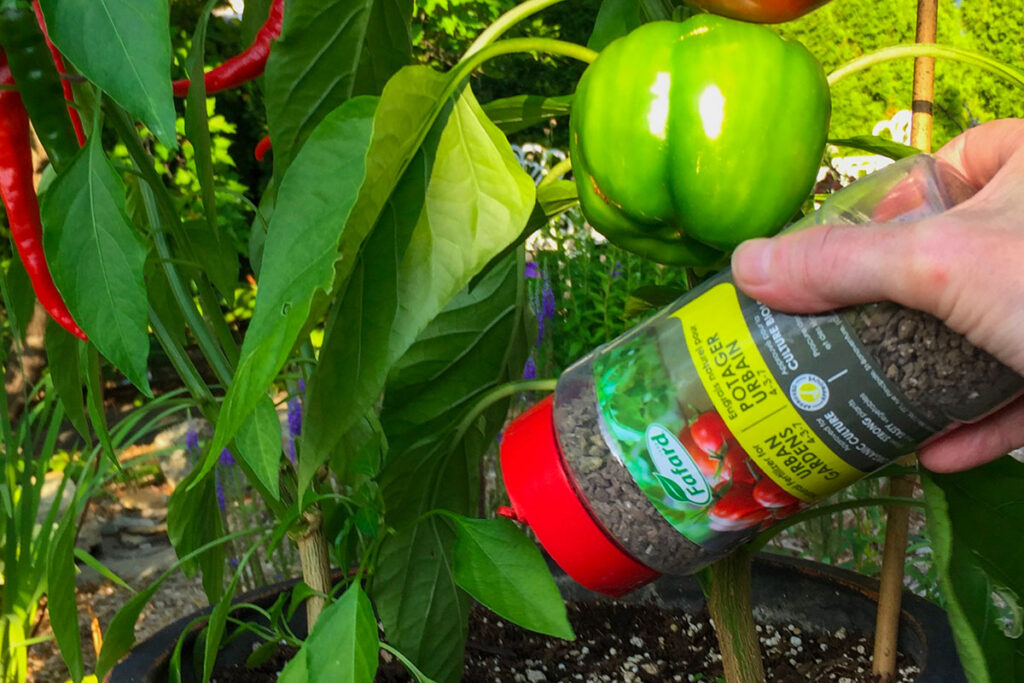 Proper fertilization is the key for a productive and healthy vegetable and herb garden. Plants need a steady supply of nutrients to grow healthily and give you the yield you want. Natural Fertilizer for VEGETABLE GARDENS is specially designed to give you optimal results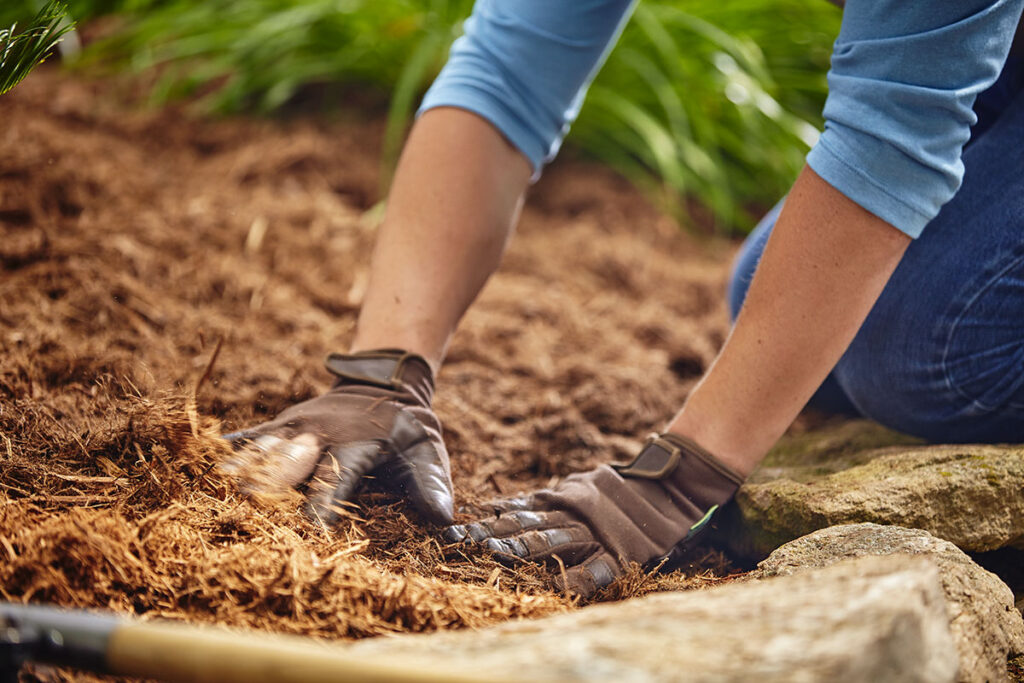 To prevent the growth of weeds and keep your garden clean without too much effort, add mulch around the plants. In addition, mulch helps to retain moisture and keep the soil at the ideal temperature for the roots, not too hot and not too cold. The decomposition of natural mulch will also help improve your soil.
For more tips,
subscribe for
our newsletter